How I use Investing 101
Many years ago I first stumbled across the Investing 101 Beginners Investing Course while I was preparing class materials for a unit on stocks and bonds. At the time, I did not know much more than the very basics myself, so I signed up.
It was one of the best decisions I ever made.
The Investing101 course was written for absolute beginners who can't easily describe the exact difference between a stock and a bond, but over the course of 10 chapters and over 100 topics, I was turned into a seasoned professional. I keep going back from time to time to brush up, and the course authors have been consistently improving both the course content, examples, and overall user experience consistently since my first visit.
There are two main ways anyone teaching personal finance can find this investing course a godsend.
First: Teacher Crash Course
If you were like me, you knew a bit of personal finance when you were first asked to teach it, but wouldn't describe yourself as an expert. The Investing101 course is a fantastic way for any teacher to "fill in the gaps" and have a handy cheat-sheet available to refer to later, with tons of great applied examples and ways to connect the course material to the real world.
Since it is entirely self-paced, you can progress according to your own busy schedule, and always go back to review material later. The course authors have already helped more than 6 million people learn to invest, and after going through the course myself I can absolutely see why.
Second: Add It To Your Class
If your school is able, you can also skip the "middle man" and get a site license for Investing 101. This will let your students get direct access to the course itself (absolutely perfect for high schools), where they can progress at their own pace and you (as the teacher) can monitor their progress on each lesson and quiz. You can have direct feedback about how far each student has come, see their quiz grades, and much more.
Since the whole course is web-based, your students can progress both from school and at home, making assigned readings a snap.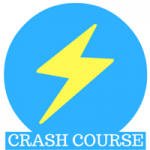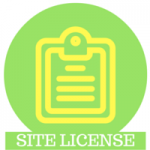 The Bottom Line
If you are looking for a fantastic "Plug and Play" way to add an investing unit to your class, or just to brush up on your own investing knowledge, look no further than the Investing 101 Beginners Investing Course.