Running an after school program is hard – dozens of kids all need their own levels of activity, homework help, and support. Staff is also usually short, with some supplemental help coming in.
The upside, I have found, is that (with the right tools) After School programs are the absolute perfect place to promote financial literacy in schools!
Getting Started: Personal Finance After School Program Requirements
The process of adding something new to an after school program varies a lot between schools, districts, and states, but the first step is having a plan. A successful educational after school program needs to have 3 key elements:
1: Self-Contained
Your program needs to be able to stand on its own without a huge amount of expertise required from the people running it. You might have taught personal finance for the last 20 years, or you might just think it is something your school needs. Unfortunately, even the most dedicated teacher cannot run a full program on their own, so your After School Personal Finance program needs to be self-contained, where any teacher can help any student to get started, and provide help along the way.
This requires detailed lessons, a flexible structure that allows students at different grade levels to progress at their own pace, and instructor support materials.
2: Engaging
Students can have a huge amount of energy, and at the end of they day, keeping their attention in a classroom setting after school can be asking a lot. The most successful after-school programs are able to blend different experiential learning projects with real-world examples that students can relate to. This requires constant innovation from teachers – a flexible, engaging program can work against the self-contained nature that after-school programs require, so you will need to play a careful balancing act.
In my experience, one of the best ways to keep students' attention throughout the program is to introduce healthy competition to your program – giving students something they can brag about, or work hard at improving, is a key way to keeping long-term attention.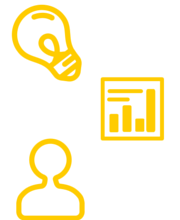 3: Relevant
Give students real-world examples and experiences as often as possible, and make use of the latest technology available to illustrate the importance of the program. Don't let your Personal Finance program become just another class the students are attending at the end of the day – make sure that each piece sets it apart from everything else they have seen during the regular school day to help cement its importance in their memory. Luckily, with Personal Finance, there is a massive world of information available from financial markets every day with live news. Use this to your advantage!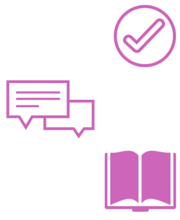 The Gold Standard: A Personal Finance Lab

The absolute best resource I have seen for a high school looking to kick-start a personal finance After School Program (or any personal finance program, for that matter), is a Personal Finance Lab.
These are resource rooms that bring the financial markets to life, giving students a constantly-updating reminder of the financial world around them, and how they are affected.
A well-equipped lab has LCD monitors and displays showing financial market news, but also has a key piece of technology running in the background. You can find examples by clicking here. You don't even need a dedicated room – if you have an LCD TV in your cafeteria, turn it into a finance lab after lunch is out!
The key part of the Personal Finance Lab is that it runs a stock market game software custom-built for the school, showing your school's colors and branding, while entirely web-based so it doesn't require any special computers to run on. In fact, students can take the Lab with them anywhere, with full access on their phones (and a perfect way to get parents involved by running a Parent's Challenge).
Integrated Lessons
The personal finance lab comes with over 60 "external" lessons with suggested activities for every grade level, plus another 100 "Internal" lessons – articles, videos, and interactive calculators students can work through at their own pace illustrating important topics in personal finance, economics, and investments (plus an extra personal finance glossary with over 500 extra terms and tips). The coordinator can see each students' progress individually to provide support as needed, but because the whole system is self-contained, students can also progress as they are ready
Stock Games
Teachers can set up stock games for their classes, but one school-wide

challenge can be set up just for the After School Program, letting every student trade stocks, bonds, commodities, and currencies. This has a key impact on how they see the financial world – once they have a class ranking at stake, investigating different companies and analyzing how their own budgets are growing or shrinking becomes a lot more important. The Personal Finance Lab can show the After School Program's rankings throughout the day, keeping students engaged in the long term.
Students can also look up company information for any stock in the US, along with extra market news to help them understand what is happening in the world every day. Their virtual portfolio lets kids get direct exposure to the world around them, with the integrated lessons bringing everything together based on the National Standards for Personal Finance and Economics. There is even a full Investing Course, with over 100 articles on how to save and invest for the future.
The Free Option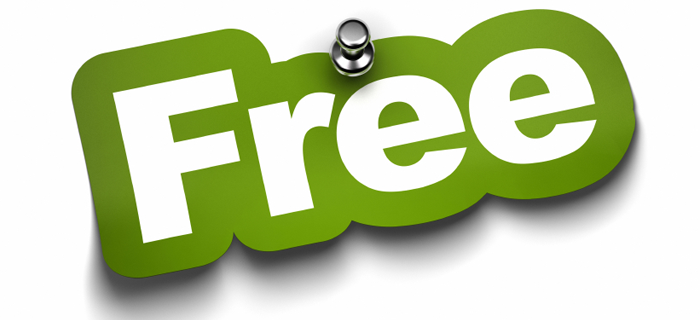 If your school is strapped for cash, you can get most of the benefits of a full Personal Finance Lab for absolutely free. By getting set up at HowTheMarketWorks.com, you can find the same external lesson plans, plus a smaller set of integrated lessons and glossary terms (about 20 instead of the 100 from a full lab). You won't get your school's own branding, and the program is supported by ads, but there is absolutely no set-up and you can have your After School Program ready for students to start learning in less than 10 minutes.
This can be a great way to run a pilot program, or have an excellent last-minute supplement to a personal finance program you already have started.