HowTheMarketWorks
E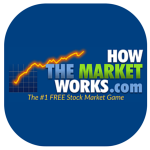 veryday more and more research is showing that the key to having lessons in the classroom to really sink in is to make sure your students are getting a full experiential learning experience, with many examples, interactive supplements, and external resources to help bring everything together.
I have been teaching personal finance for 30 years! That means that I have spent quite some time looking for the best resources and tools to tech my students. A few years ago I came across this page called HowTheMarketWorks. It is unbelievable the amount of information and resources this site provides, do you know the best part? It is completely FREE!!!!
This is how it works. HowTheMarketWorks.com was created to help you or your students learn how the stock market works by giving you $100,000 in virtual cash to practice trading stock online. The stock market practice accounts are real-time, realistic, and allow you to practice trading U.S. Stocks, ETFs and Mutual Funds. In addition to the practice account, this website features hundreds of educational articles, glossaries, Words of the Day, and Quotes of the Day so that you learn a little more each time they visit.
How Do I use HTMW?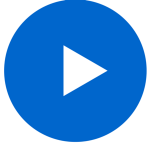 Webinars and Video Tutorials
When I was new to this site, I decided to take a webinar; they went through all the features of using HowTheMarketWorks in my class. All this is completely free. They also have video tutorial series illustrating some of the basics of the system. Sometimes if my students still not sure how to use this platform I will refer them to their videos.
Assignments
I used their assignment feature in every single class. You are able to assign you students a list of task and you are able to track their progress. You can add to your students' assignment – quizzes, videos, and Trading tasks.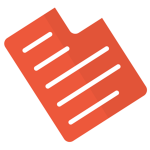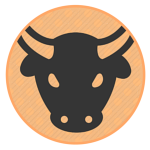 Stock Market Game
Every semester I create a stock market game for my students. I think I have tried all the stock market games in the web and so far this is the most realistic and complete one. You are able to create your own custom stock market game. My students love it; it is an interactive way of learning about the stock market. I make competitions every semester and reward the students who have the highest portfolio returns and the best strategy. I also encourage my students to participate in HTMW monthly contest. They could win over $500 in prizes almost every month!
Share my class material
I recently found about this, did you know can get real cash if you provide one of your own lesson plans? I have submitted a couple of them and customer support contacted me and rewarded me with a $50 Amazon gift card for every lesson plan I submitted. I have to admit that their customer support is very fast and efficient. Every time I have a question, they are always available to resolve my inquiries.